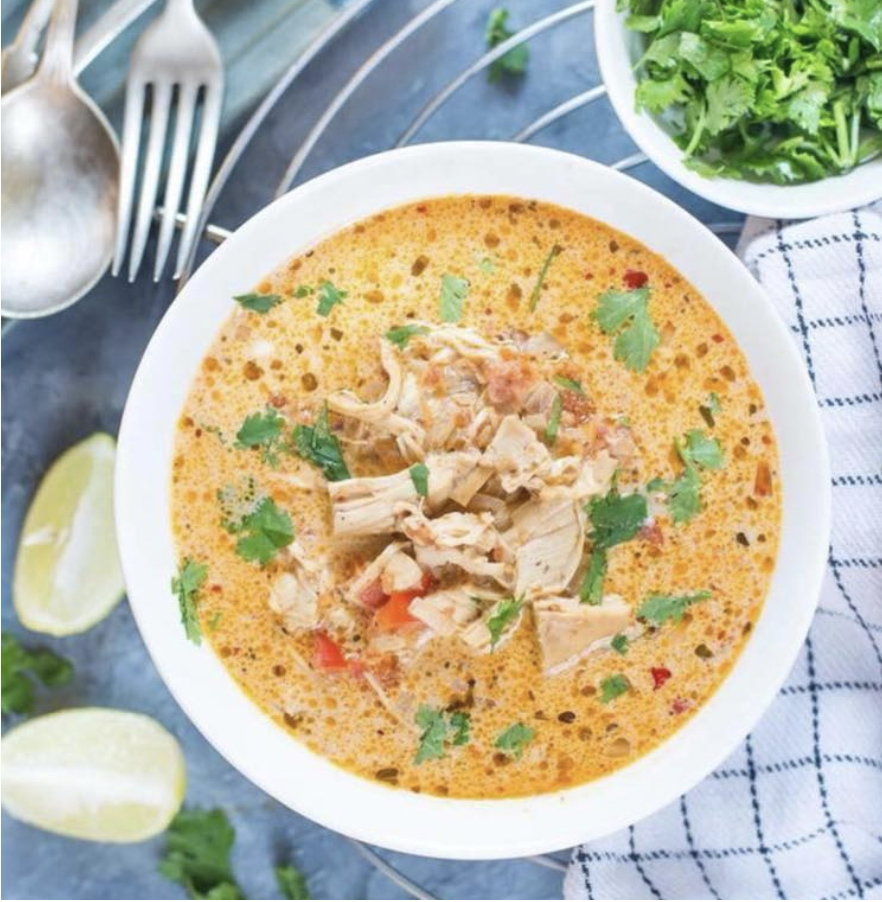 Makes 4 servings
Per Serving: 1 Leaner, 1 – 1/2 Green, 3 Condiments
Ingredients
3 – 6 ounce cooked skinless boneless chicken breast
2 Cups plum tomatoes
1⁄4 Cup onion, diced
1 Teaspoon minced garlic
1 Cup red bell pepper
1 Teaspoon cumin
1 Teaspoon oregano
1 1⁄2 Teaspoon chili powder
1 1⁄2 Cups chicken stock (must be 1 carbohydrate or less perserving)
1 Cup unsweetened almond milk
1 Cup reduced fat cheddar cheese
Directions
Take oil in a pan. Once hot, add minced garlic, followed by onion. Cook until onion starts to brown a little bit.
Add chicken breast in a pre-heated Slow cooker. Add crushed tomatoes, cooker Onion and garlic mixture, all the spices, and salt.
Add warm Chicken Stock. Cover and let it cook on high for 2-3 hours.
At the end of cooking using two forks shred chicken breast.
Add chopped bell peppers, Cream, cream cheese, Shredded cheese. Further cook on high for 20-30 minutes.
While serving top it with fresh cilantro, Sour cream, Avocados!