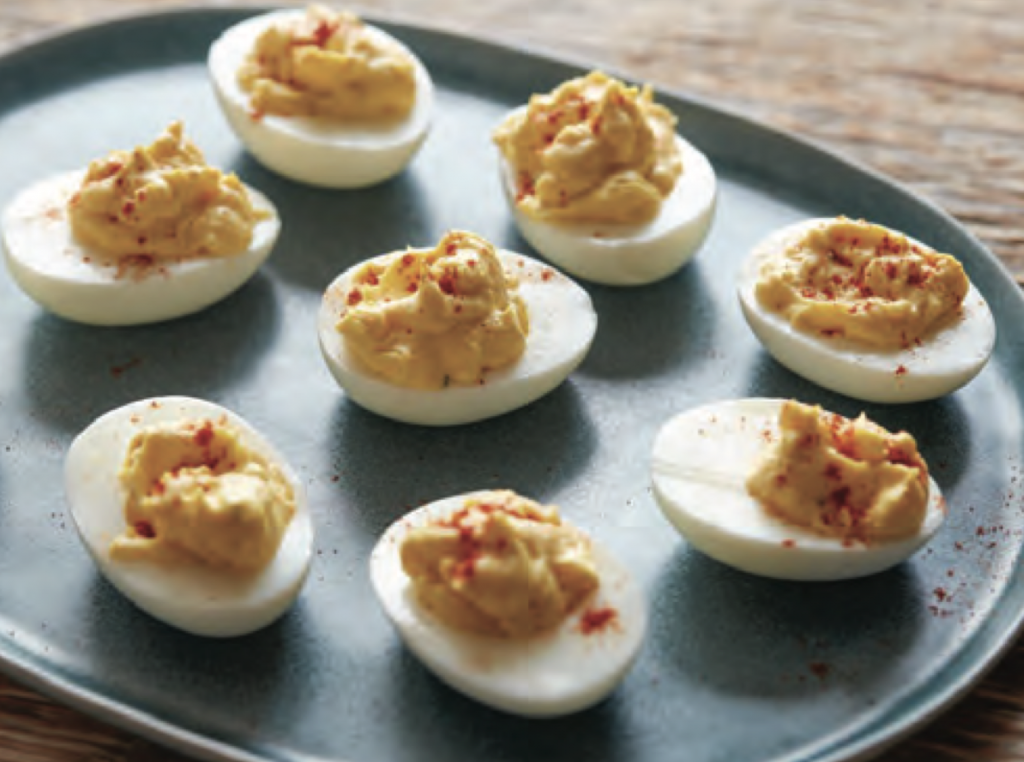 INGREDIENTS
– 6 hard boiled eggs, peeled and cut lengthwise – 1/4 C plain Greek yogurt
– 2 tsp dijon mustard
– 1/4 tsp pepper
– 1/8 tsp salt Paprika to garnish
DIRECTIONS:
If you haven't yet, boil, peel, then slice eggs in
half lengthwise, and carefully remove yolks. Mix yolks with yogurt (or mayo). Add mustard, salt, and pepper; stir well. Spoon yolk mixture into egg whites. Garnish, if desired.
Lean & Green
Makes 2 Servings. Per serving – 1 lean, 3 condiments (using 1 tbsp light mayo as 2 condiments since we don't get a healthy fat with whole eggs).