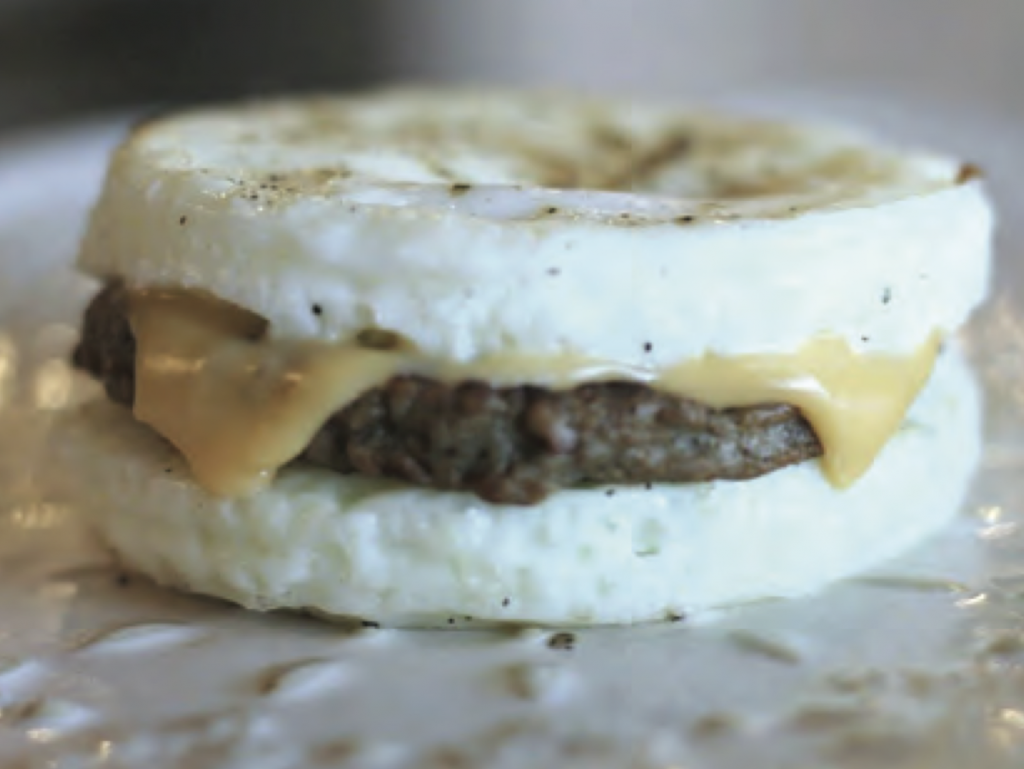 INGREDIENTS
– 2 regular mouth mason jar lids
– 2 large egg whites, separated or 1/4 cup egg whites from the carton
– 1 Jimmy Dean turkey sausage patty
DIRECTIONS:
Place 2 regular mouth mason jar lids in a medium sized skillet over medium high heat. Lightly spray the skillet and the lids with cooking spray.
Place 1 egg white or 2 tbsp egg whites from the carton in each mason jar lid.
Pour a little less than 1/2 cup of water or enough water to cover the bottom of the skillet.
Cover the skillet with a lid and cook for 3 minutes or until egg whites are cooked thoroughly. Remove the lids with egg whites from the skillet.
Carefully remove the egg whites from the lids using a knife to loosen the edges of the egg whites from the lid if necessary.
Place heated sausage between the egg whites.
Lean & Green
Makes 1 Serving. Per serving – 1/3 Lean