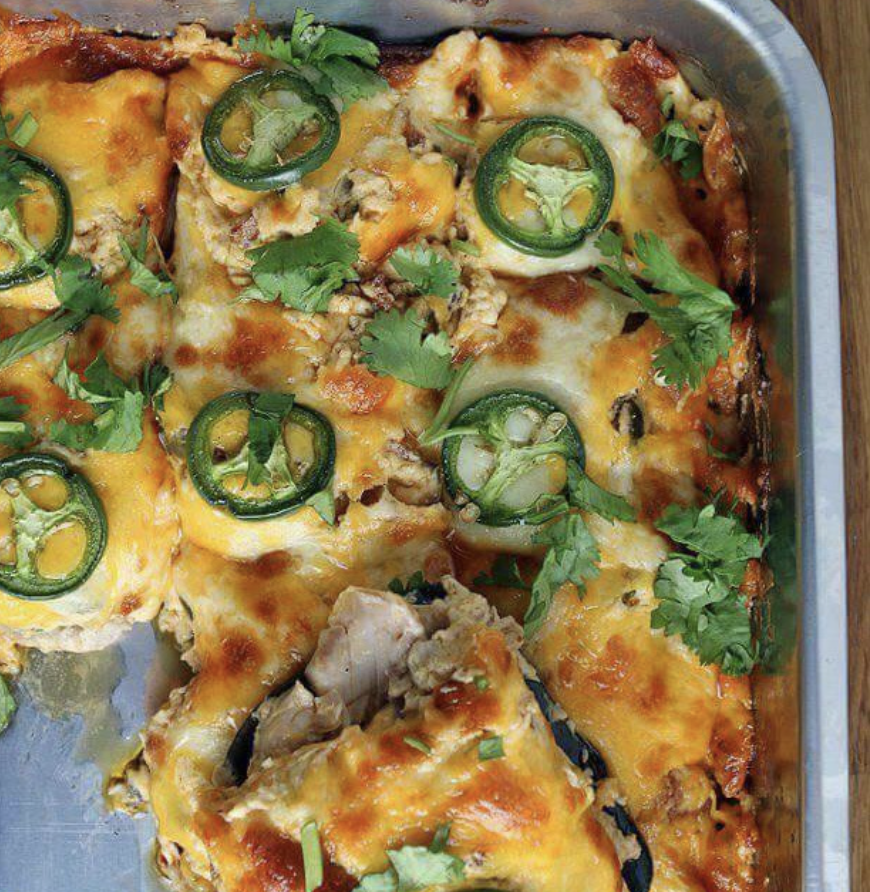 Makes 4 servings
Per Serving: 1 leaner, 1⁄2 green and ~3 condiments
Ingredients
• 16 ounces cooked Chicken Breasts
• 1 cup Jalapenos (De-seed to reduce heat)
• 8 oz. reduced-fat Cream Cheese
• 1 tsp olive oil
• 4 oz. Reduced fat Shredded Cheddar
• 2 oz. Part Skim Shredded Mozzarella Cheese
• 1/4 cup Frank's Red Hot Sauce
Directions
Cook chicken breasts or buy the already cooked Rotisserie
Chicken (I prefer the already pulled off bag from Costco)
Add olive oil into a pan over medium heat. Once oil is heated,
add jalapenos into the pan.
Once jalapenos are soft and cooked, add cream cheese, and
frank's red hot to the pan. Mix together until creamy and com-
bined.
Lay chicken into a casserole dish, then spread cream cheese
mixture over it, then top with cheddar and mozzarella cheese.
Bake for 10-15 minutes at 400F. Broil for 3-5 minutes to finish.
Optional: Top with extra jalapenos before you broil.