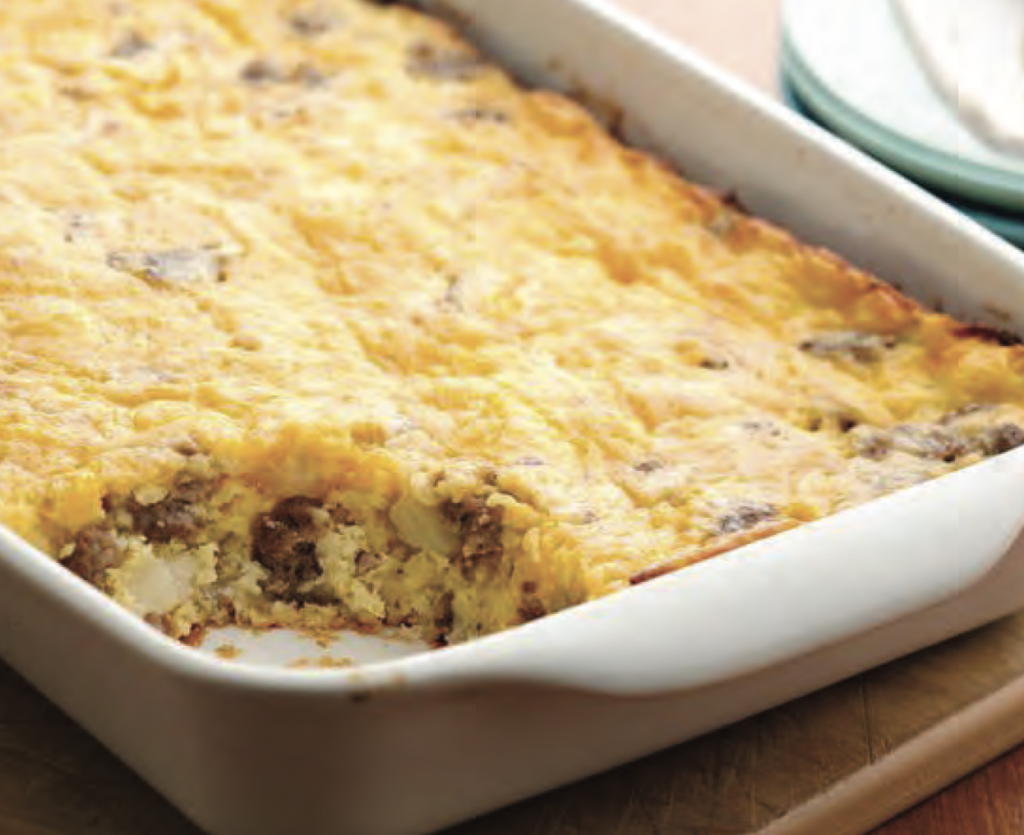 INGREDIENTS:
– 6 eggs Eggs, Whole
– 1 cup Morningstar Grillers Recipe Crumbles – 1/2 cup Raw Mushrooms, Portabella
– 1/2 cup Raw Tomatoes
– 4 oz Cheese, cheddar, reduced fat, shredded – 1/3 cup Raw Onion
– 5 sprays Non-stick Cooking Spray
– 3 Tbsp. Plain low-fat Greek Yogurt
DIRECTIONS
1. Prep the ingredients: Chop the mushrooms, onion, and tomatoes. 2. Beat eggs and Greek yogurt with whisk until well blended.
3. Pour mixture into greased 8×8″ baking dish.
4. Bake at 350°F for 10 minutes, until egg mixture is softly set.
5. Meanwhile, cook recipe crumbles, mushrooms, and onions in large skillet on medium heat for 6-8 minutes, until crumbles are done. Stir occasionally. Drain once cooked.
6. Reduce oven temperature to 325°F.
7. Spoon tomatoes over egg layer. Cover with recipe crumbles mixture and cheese. Bake 30 minutes until center is set.
Lean & Green
Makes four servings. Per serving – 1 lean, 1/2 green, and 2 condiments
I hope you enjoy this delicious healthy recipe.